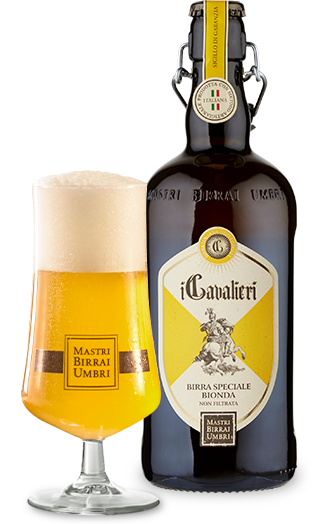 Italian craft ale
unfiltered
The Italian Craft Ale by I Cavalieri is created from a selection of the best Italian spelt and the finest malts. It has a cloudy and golden colour, with a thick and persistent head. The aroma is rich in hints of lemon flowers, spicy notes and summer fruit. The soft, delicate flavour of spelt is accompanied by the herbaceous notes of hops, wisely selected by our master brewers.
Suggested pairings This beer is ideal to drink throughout a meal, particularly with appetisers, pizza, fresh cheese, fish and shellfish.
The top fermenting, non-filtration and non-pasteurisation method could create a sediment at the bottom of the bottle, thus we advise keeping in an upright position.